My Memories of the Year 2017 in Photos
31 Dec 2017
It is this time of the year again – everyone sharing the (many) ups and (few) downs of their lives in the soon-to-end year of 2017. Evidently, as you are reading this post right now, my dear reader, there is no exception for me.
Too many memories are flashing back as I am typing right now. Happiness or sadness they may be, they made the precious and unique experience of my year of 2017. I feel like to share with you some of the highlight photos taken last year.
January: First Day of 2017 at Santa Monica Beach

There is no need to stress the importance of Santa Monica Beach to West LA people. Always a beautiful and relaxing site to go to, especially on a sunny first day of 2017.

Feburary: Double Rainbow on US-101

La La Land seldom rains with nearly 300 days of sunshine per year. But we do get double rainbow in the rainy season!

March: UCLA Court of Science

Taken from the roof floor of Boelter Hall during our Spring break. I shot it with a ultrawide prime at a quite unique angle.

April: California Poppy Reserve

The Antelope Vally California Poppy Reserve has some spectacular view in this year's epic wildflower season. Thanks to the ample amount of rainfalls last winter, carpets of poppy bloom all over the hills.

May: ???

To my suprise, I didn't took any good photos in May. Probably too busy.

June: Denver Union Station

On my connecting flight to Ohio, I had a short stay at Denver, CO. The Union Station there was quite marvelous.

July: Ohio State University

I spent the summer in Columbus, Ohio. It is a beautiful mid-sized city I quite enjoyed. The weather in the summer is very alike that of Shanghai. I especially liked the many greens and storm clouds which I missed much!

August: Total Solar Eclipse 2017

One of the most wondrous spectacle this year was the total solar eclipse in August! Missed the 2009 total solar eclipse in my hometown due to weather, I cannot miss this one again. It is certainly once-in-a-lifetime experience. No word can describe the feelings when you see it. I can finally take it off from my bucket list. Will go and see another one in the US in 2024!

September: Milky Way at Joshua Tree National Park

Another thing in my bucket list was to take a proper photo of the Milky Way. One year earlier, I had seen the Milky Way in Maine. Now back to SoCal, Joshua Tree NP is no doubt the best spot.

October: Storm Sweeping over Salt Lake City, Utah

We went to SLC to attend MobiCom 2017. Utah in October is so beautiful that it is beyond my word's power. Layers of colors in the valley, tram ride to mountains, and the view of Big Salt Lake are feasts to eyes. But the most unexpected encounter was the view of a storm sweeping over SLC, while I was at the hillside.

November: View from Santa Barbara County Superior Court

Took a short roadtrip to Santa Barbara for the first time. A very quite and peaceful small town.

December: Downtown LA on Christmas Eve

On Christmas Eve, CA-110 near Downtown LA is busy as usual. Silent night, stille nacht – is the carol heard from the Los Angeles Cathedral (COLA) nearby.
Bonus: Infinity Bokeh
Since I didn't make it 12 photos, here is another one of my favorite. It was taken at the special exhibition of Yayoi Kusama: Infinity Mirrors at The Broad.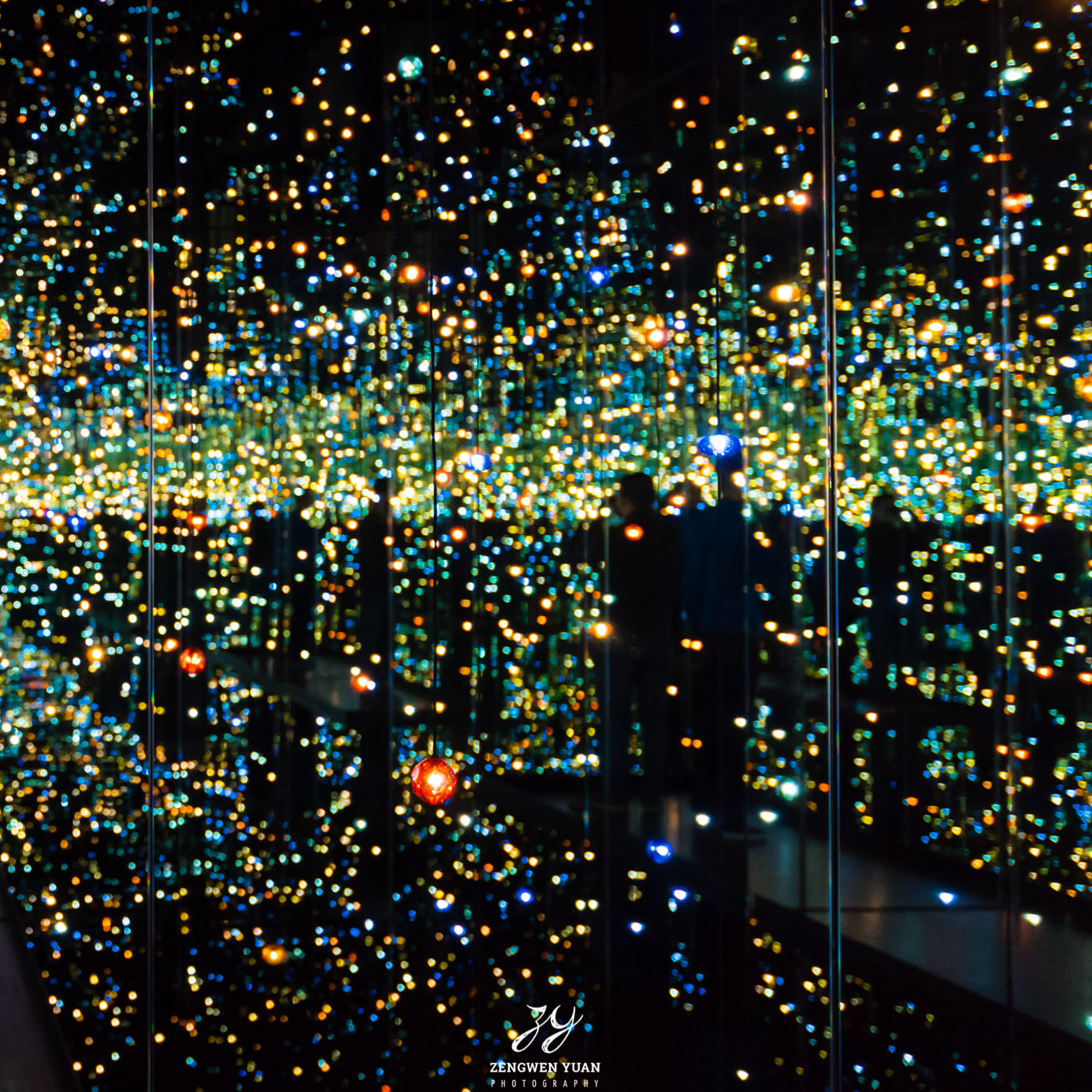 If you like to see more of the photos I have taken, you can see my 500px profile.
Finally, no matter where you are or what you are doing, I wish you a very happy 2018!